NO SONG UNSUNG
Part of a group exhibition curated by Supercollider at Brea Gallery in Southern California - 2023

SUPERCOLLIDER presents NO SONG UNSUNG an exhibition with Brea Gallery. The artists in No Song Unsung present a kaleidoscope for imagining new futures. What will our world be like once it is climate-changed? How do marginalized communities and persons find freedom in the face of oppression? The use of digital world building and future-making practices relieve imagined realities from the confines of the mind. Through technologic + sculptural arts practices new utopias, mystics, freedoms, and human-machine relationships are made, revealed, and expressed. If we can imagine new futures, we can build them.



SUPERCOLLIDER x Brea Gallery: No Song Unsung
Opening Reception: July 22, 5-7 pm, Free and Open to the Public

Address: Brea Gallery, 1 Civic Center Cir, Brea, CA 92821
Exhibition Run: July 22 - September 15, 2023

Featured Artists: Alice Bucknell, Behnaz Farahi, Berfin Ataman, Eli Joteva, Isabel Beavers, Jamison Edgar, Janna Avner, Kate Parsons, Kira Xonorika, Mich Miller, Yara Feghali, Noara Quintana, Regina Teng, Richelle Ellis, Linnea Spransy, Sara Suárez, and Vita Eruhimovitz.

Curated By: Isabel Beavers + Naomi Stewart

Excerpt from Text by Alice Bucknell

"God knows inventing a universe is a complicated business," remarks the speculative fiction author Ursula K. Le Guin in the introduction to her Haimish Universe trilogy. Known for constructing narrative worlds that hinge between past and future, utopia and dystopia, the real and the imagined, Le Guin's words and worlds have become a cornerstone reference within a new strain of art practice that leverages emergent technologies, new ways of seeing, ancient knowledge systems, the politics of embodiment, and the pressing precarity of the climate crisis in a generative process of world-making. This type of practice underscores the need to imagine alternatives to a future that feels like it's already been foreclosed on.

Presented in collaboration with Brea Gallery, No Song Unsung offers a constellation of new and in-progress works by sixteen artists from the SUPERCOLLIDER community. Spanning multiple media and approaches, including historical and emergent imaging techniques, queer tactics of co-creation, AI collaborations, game engines, textile, painting, sculpture, and wearable technologies, these projects are united by their shared engagement in worlding practices: or the collaborative development of possible worlds merging multispecies, ecological, and machinic intelligence.





Folly Feast Lab exhibited Be.Longing XR Tapestries: These four tapestries are snapshots of Amal's journey taken from the passenger car's point of view to make viewers into active protagonists and challenge their view of their city and look at it through a queer narrative point of view. In this work, they often explore innovative ways to design fantastic experiences as aesthetically engaging as they are technologically performing. The artist is always looking for new opportunities to push the boundaries of storytelling and worldbuilding, pushing participants to explore new territories.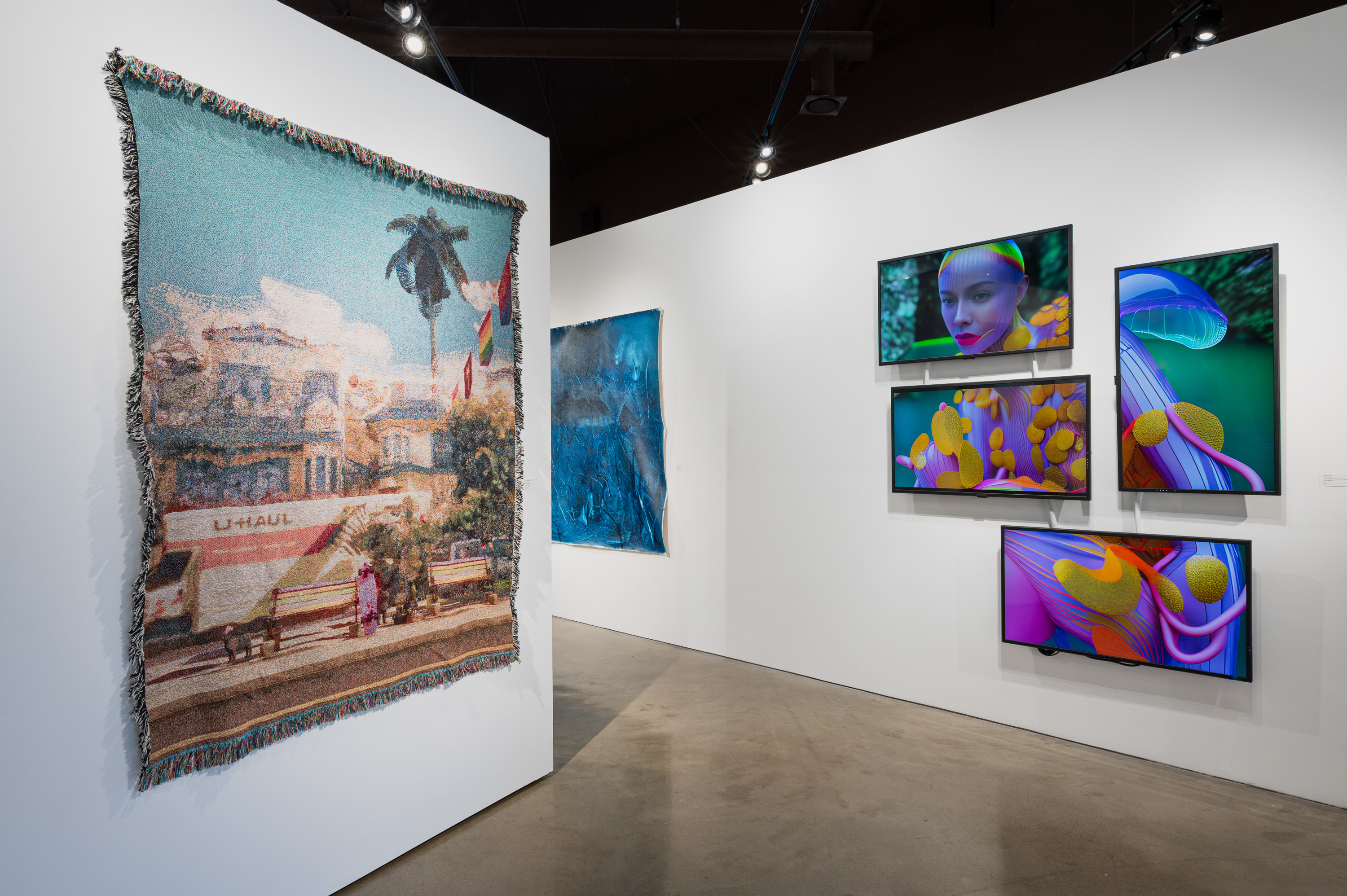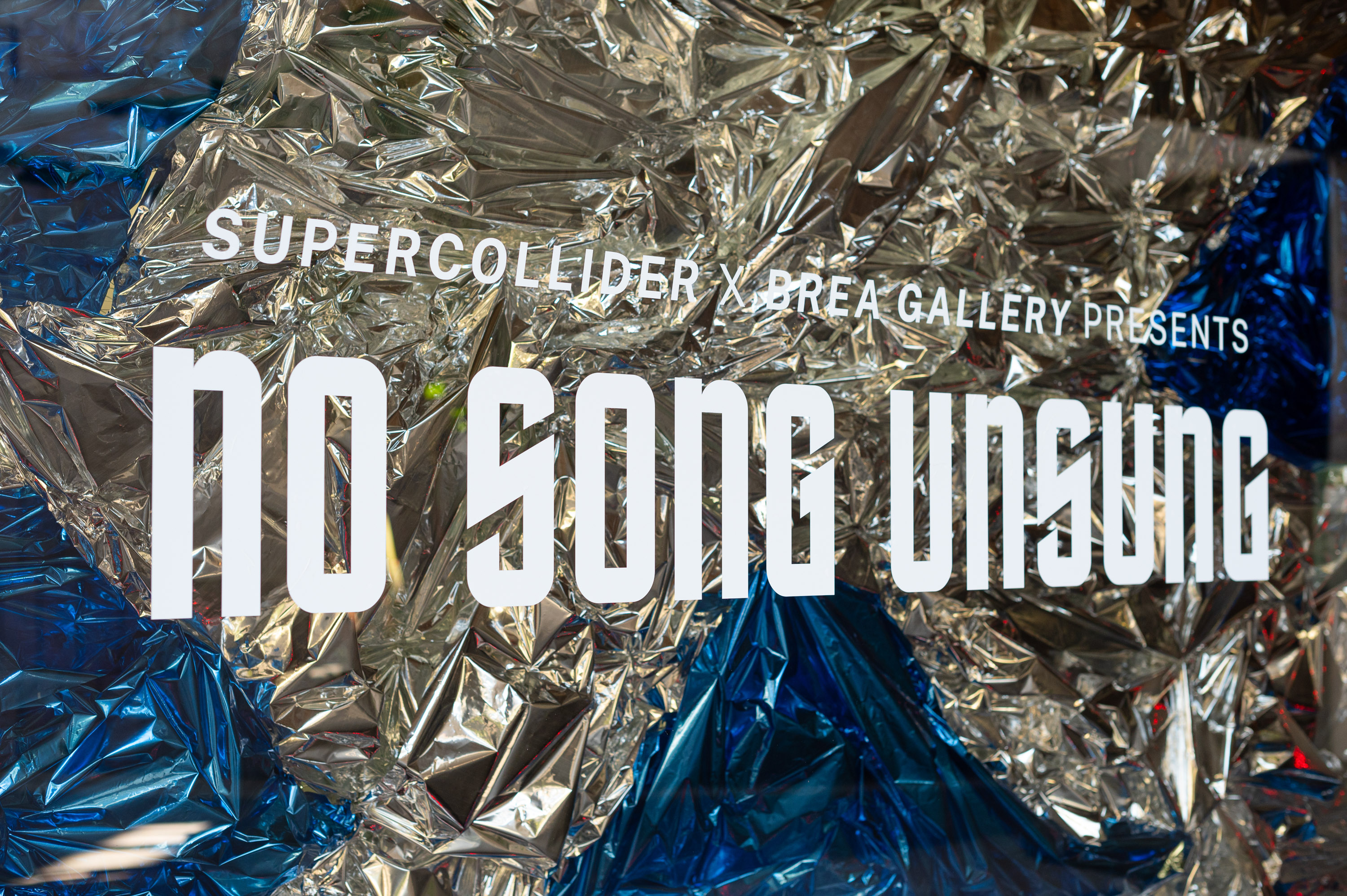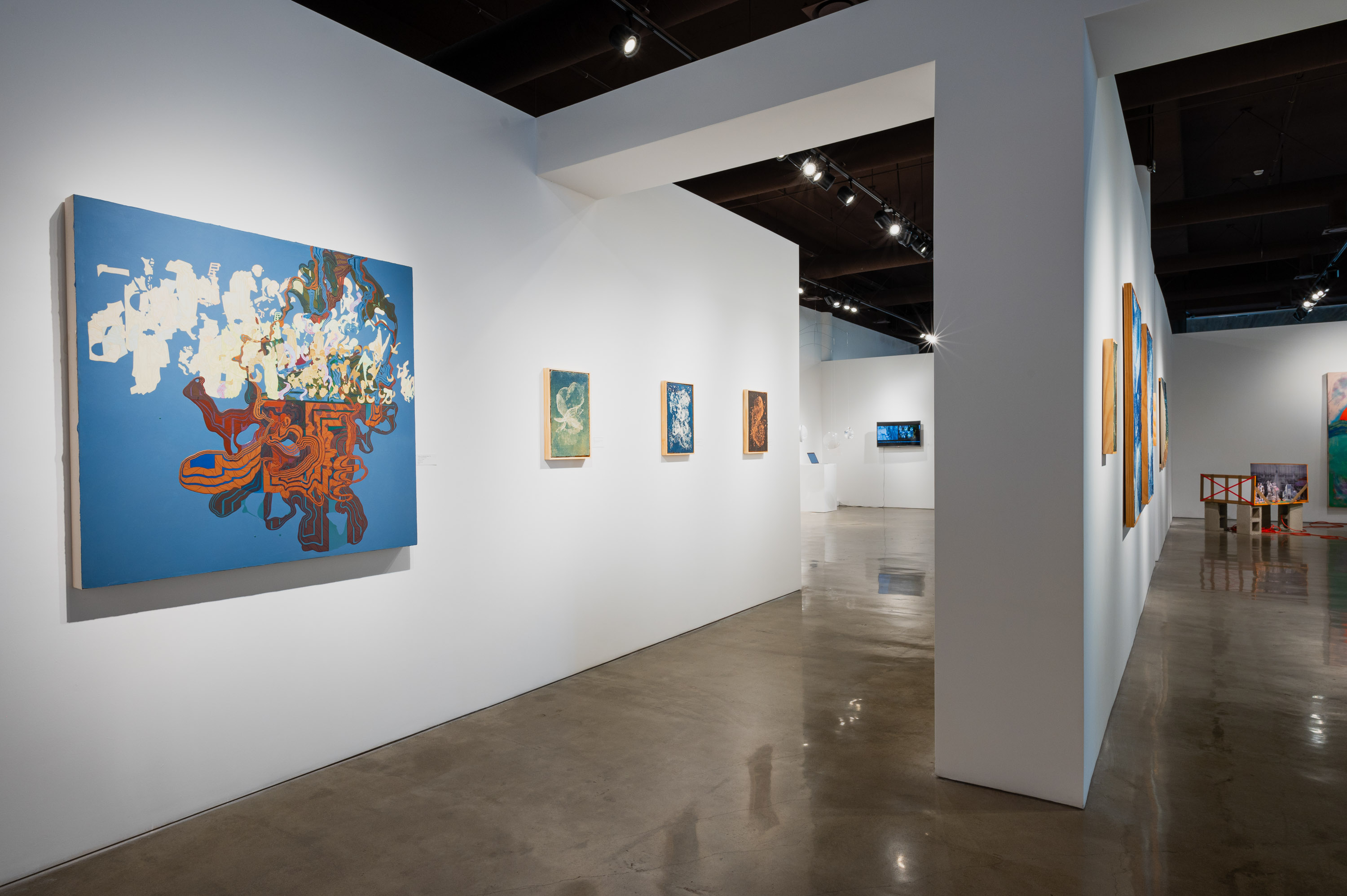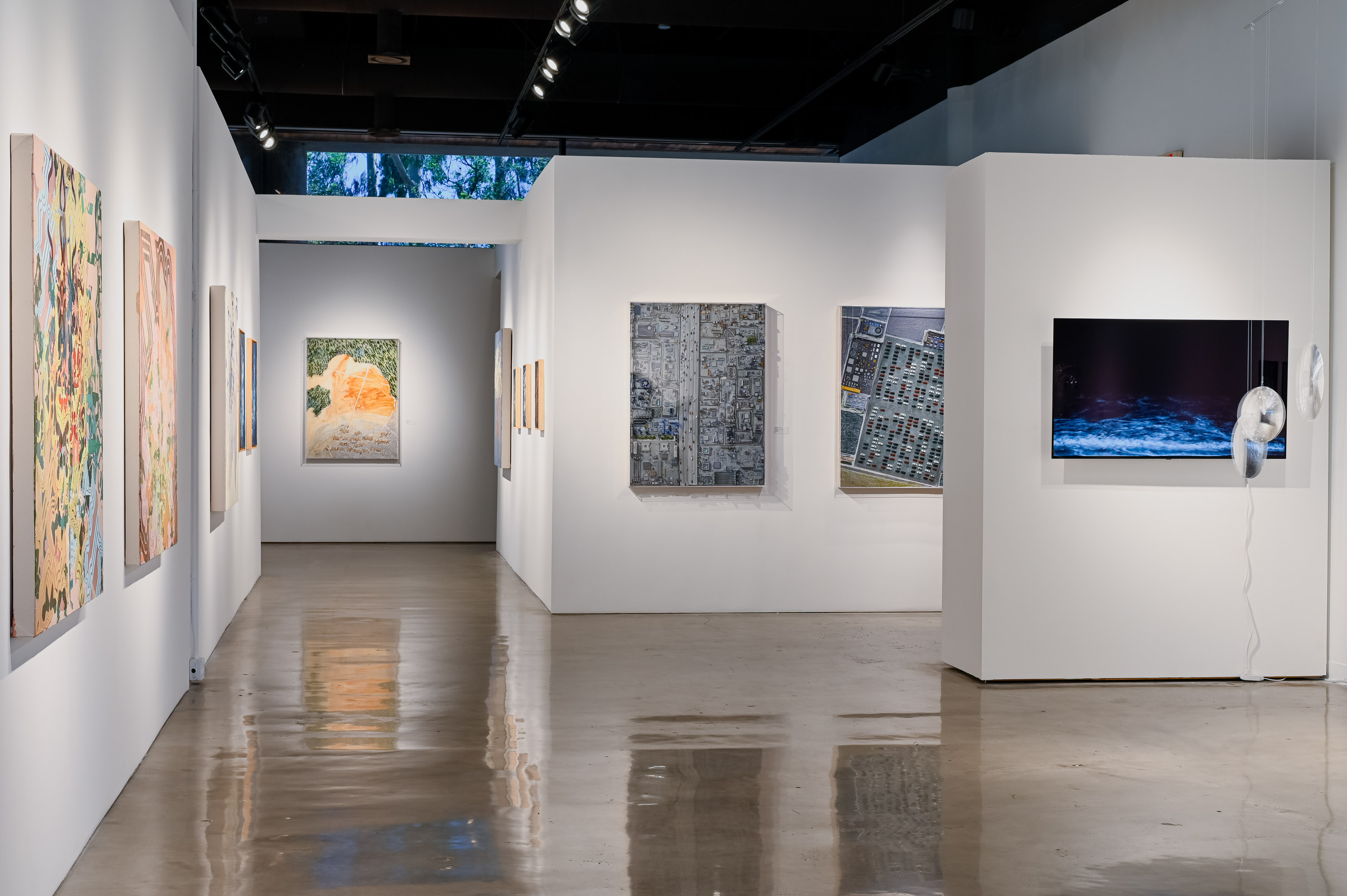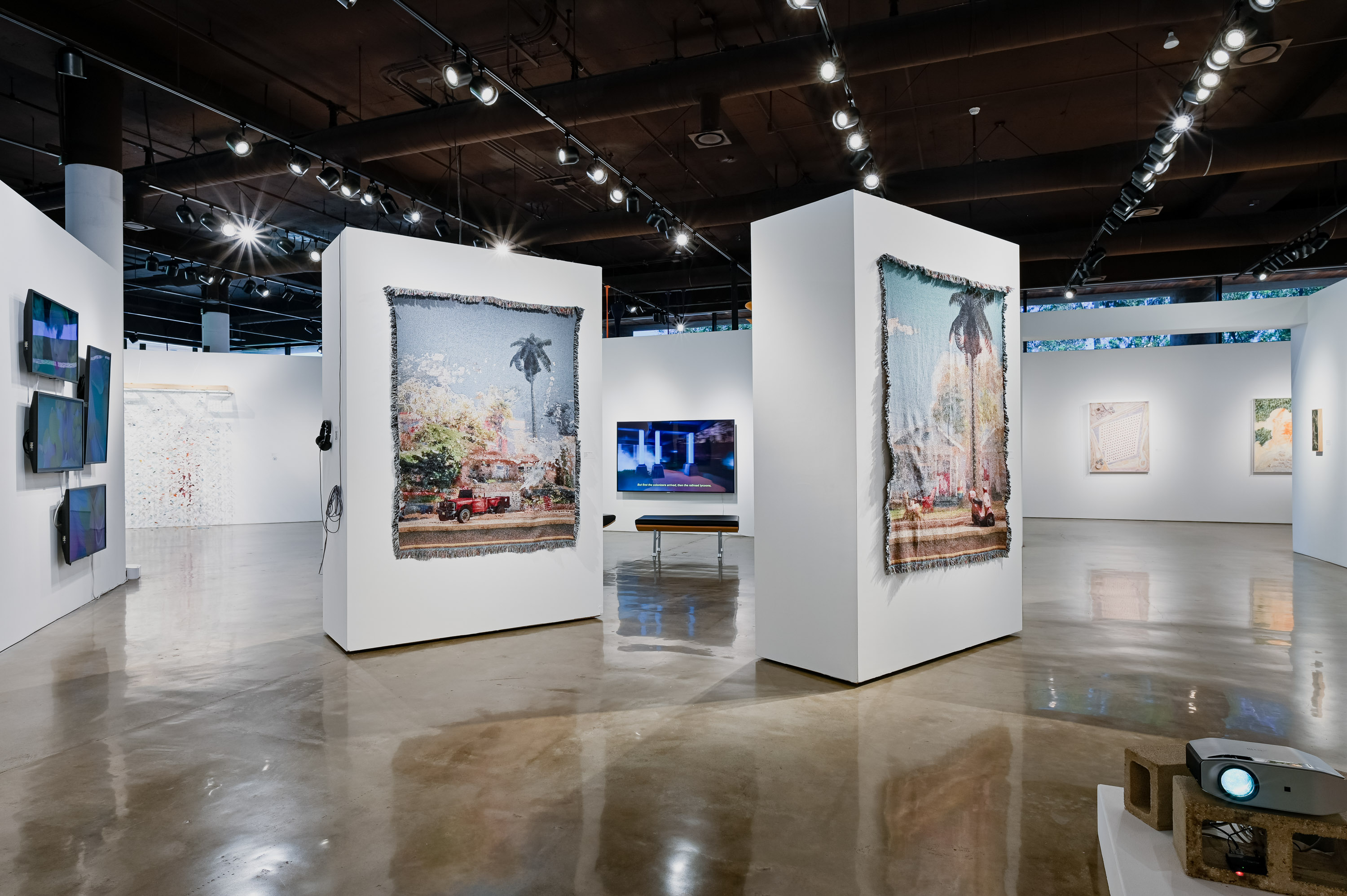 Image credit: Christopher Wormald.
https://www.breaartgallery.com/no-song-un-sung
https://www.supercollider.la/no-song-unsung/