DODO VR Workshop
Virtual Reality workshop at Ars Electronica 2022




Deepwaters of Digital Oceans (DODO) is a week-long research-based series of events focused on engagement with exponential technologies through the prism of the Ocean. #dodotba21 #deepwaters #digitalocean #newtechnologies #oceandata #saveouroceans #criticaloceanliteracy #blueplanet

Three intensive in-person workshops held by invited artists, scholars, and researchers, conducted to create multidisciplinary teams for mutual learning. The expected outputs of the workshops are online projects in the form of blogs, web presentations, application proposals, as well as speculative future scenarios. Some of the workshops results will be presented and discussed during the DODO symposium (December 5–7). https://www.dodo.tba21.org/
Virtual spaces – Immersive experience - Led by Yara Feghali
The globe, the blue planet, defines the realities into which we are built. We can plan and project through imagination and collective synthesis, designing frameworks, and unlearning. Empathy and closeness are key elements of desirable future scenarios. Can we get closer through virtual experiences? How to extend beyond the physical? How to imagine the unknown spaces that are inaccessible to us? Can we open a shifted understanding and reset our perception through virtual experiences of oceanic feeling and blue perspectives?



We developed a proposal for a VR game/experience during the DODO VR workshop, using VR potential for empathy and embodiment to simulate oceanic feelings. Will dive into the power of narratives within a VR embodied experience to initiate care about deepwaters through spatializing the oceanic archive data. The proposal is to visit the wonders of the abyssal world by becoming part of a Siphonophore colony and learning to swim and live in the dark waters. The adventure game acts as a search engine for the ocean archive of TBA 21 Academy, and the more you play, the more you learn about the stories of the deepwaters and develop care for that ecosystem.

https://ocean-archive.org/collection/284




Photographs by Katarina Rakuscek of TBA 21 Academy.
Folly Feast Lab workshop - 2022 - https://www.dodo.tba21.org/ - Ars Electronica - Linz, Austria.
Be.longing XR

Virtual Reality experience - Amal's journey into LA

Be.Longing XR is a filmic road diary seen through the eyes of Amal, an immigrant woman from Beirut who just Landed in Los Angeles. We join her on a ride through a fictitious reconstructed residential streetscape as she searches for signs of her queer community on the houses' front yards, porches, and windows. Be.Longing XR documents over 35 residential houses in over 18 different residential neighborhoods in L.A. during the pandemic summer of 2019. The film is recorded from the window of a car while the radio is playing Arabic music. Get taken on this journey and start the game of looking for queer subculture symbols all around you.






This immersive experience puts visitors as active protagonists to challenge their view of their city and look at it through a queer narrative point of view.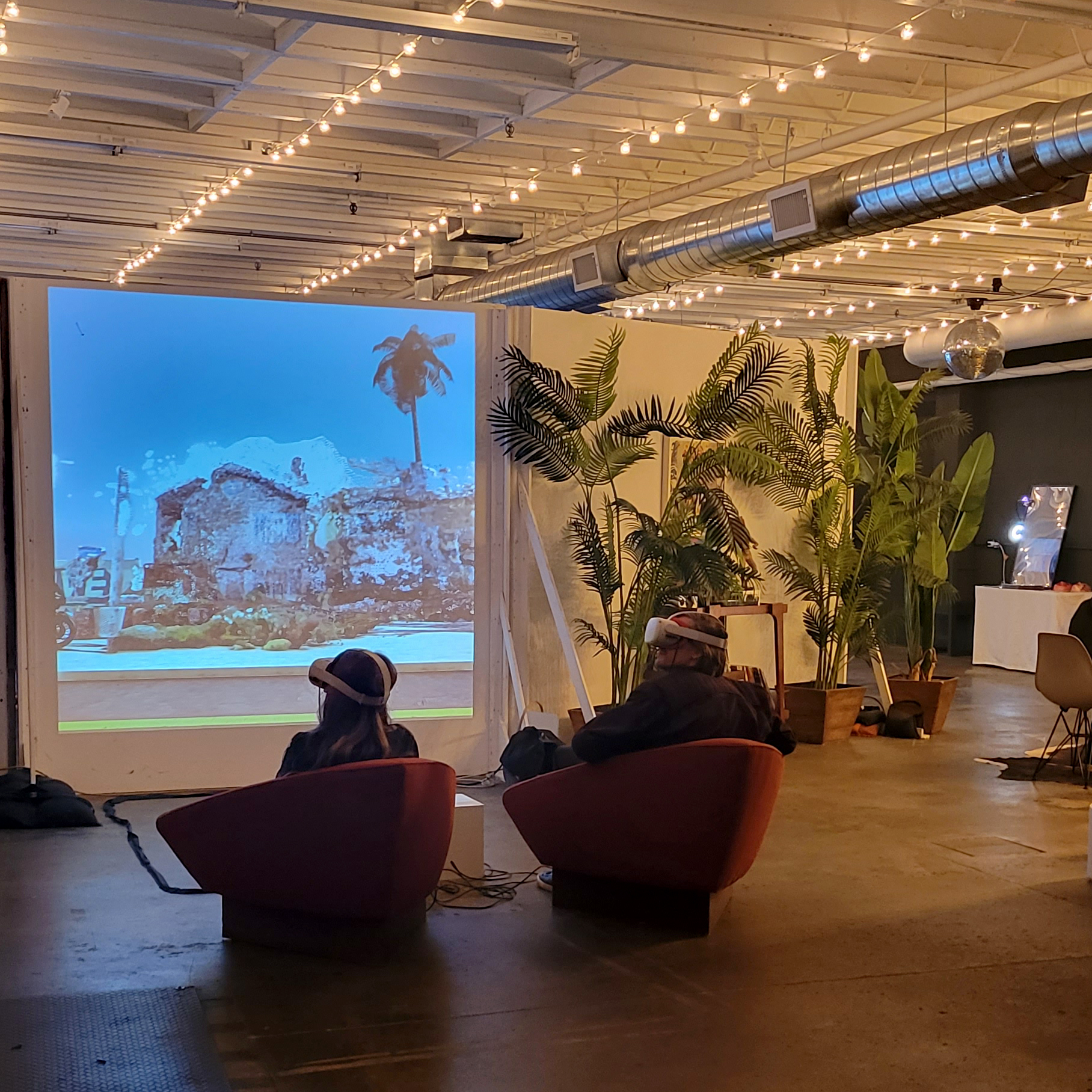 Project as part of group exhibition for Culture HUB LA and Re-Fest, and was shown at ADAF the Athens Digital Art Festival in 2023, and at Brea Gallery in Los Angeles in 2023.

Kite Parade
Queer social VR Game - A kite Sand-Surfing VR game





Queer communities inhabit marginal and forgotten spaces, that are anonymous, invisible, and non-mainstream areas. Kite Parade brings the queer communities out to California Coastline's beaches, paints them with objects and memories and celebrates queerness at the pier with the Kite Festival.




Come plant and paint California's Coastline with your queer memories, and join the queer social VR Kite Festival at the Pier.




Folly Feast Lab project - 2022 - Santa Monica.
#TalkAboutBeirut - احكي عن بيروت#


#TALKABOUTBEIRUT is an art-awareness project that will be displayed as an online exhibition https://www.studio1-0-6.com/after


"The inequities of humanity have been evident throughout history. Some may never leave their country in their lifetime, some may never leave their respective cities. Today however, we are able to connect and we are hoping to utilize our platform to the best of our ability, to expose and to reexamine what has been going on around us. This awareness art project is just another example of giving individuals the opportunity to lead the narrative on what a city looks like- particularly in the aftermath of such a devastating event such as the explosion in the middle of a pandemic. For those of you that didn't know, Beirut is one of worlds most beautiful and architecturally interesting cities." - @STUDIO1-0-6LA






Project as part of group exhibition for Studio 1-0-6 - Los Angeles.
Mediterranean Sea Diaries


Interactive VR Forum - open world game -
Exploring the Anthropocene's repercussions on the Mediterranean coast.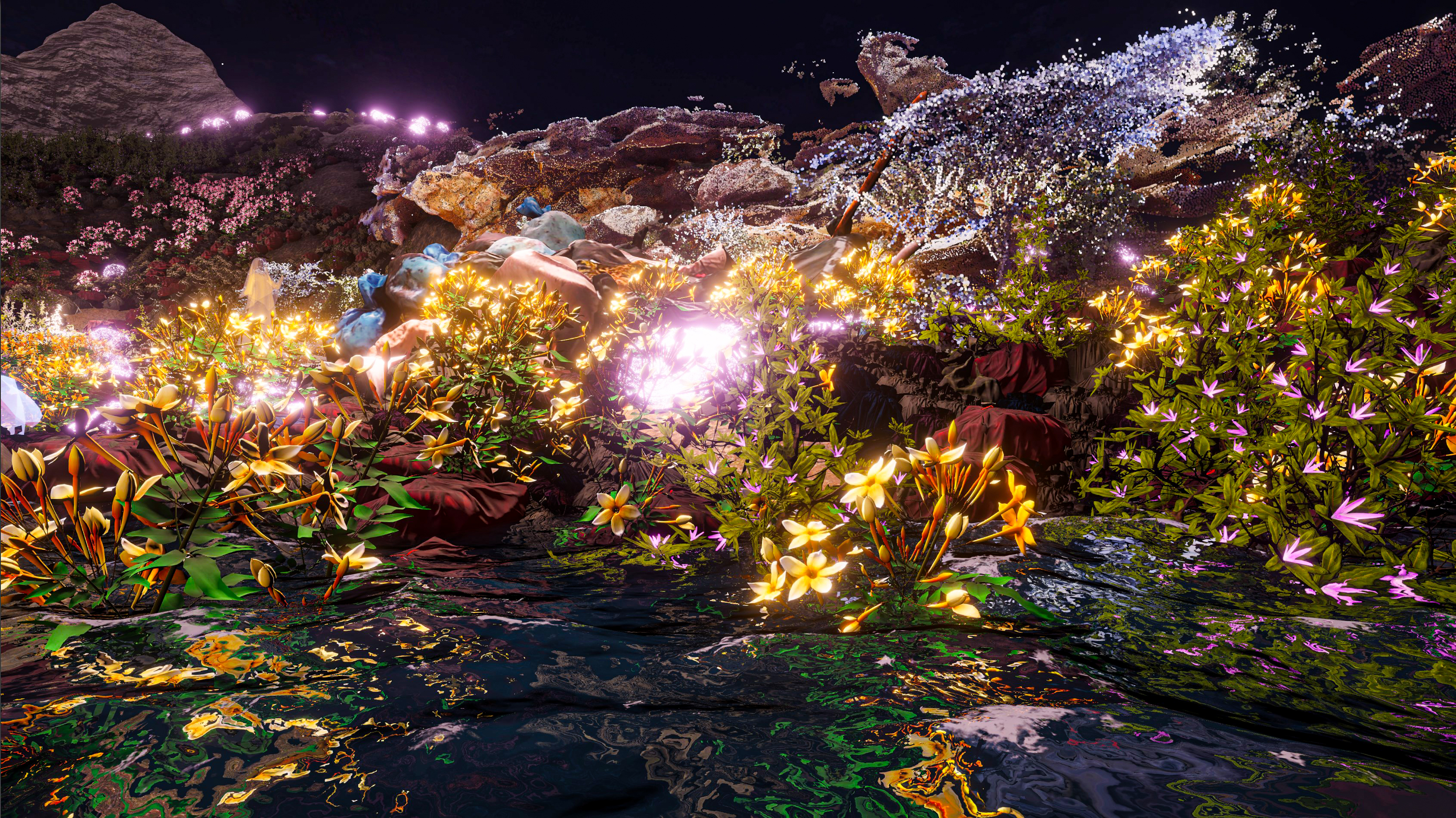 Mediterranean Sea Diaries is a research and design project that imagines the future of spaces like landfills and e-waste lands as a result of overproduction. These spaces are generated as a cautionary tale of the Mediterranean coast near future and are based on recent events around the politics of waste management leading Lebanon to dump its waste in the Mediterranean Sea.