My_Living_Room_Is_Public


Technology Semiar - M.Arch.I, M.Arch.II at UCLA A.UD with TA Sammy Hasan

My Living Room is Public is a twisted documentation of the spaces we inhabit. We are now isolated in our domesticity and will use that constraint as the starting point of the seminar working our way from realism towards abstraction. We will collect photorealistic data from your domestic environments as as-built survey and work backwards to drawings, and then to design propositions by inputting them into an app.




ZOOMING TO CLASS - WITH COCO by Heather Tipton + Dara Hav + Chloe Watson + Ryan Hiroshi Holloway

In a time of social distancing the apartment, specifically the living room has become the new workplace. We use color to highlight the new office desk, the coffee table.
Inserting ourselves to create a virtual interaction in a time when physical interaction is not possible.









LIVING ROOM AS GALLERY by Xianrui Wang + Xuanhong Liu + Siyuan Xu

Normally we imagine living room as a common but enclosed and private space, and here we suggest another possibility that the living room can also be an open and public space.
We can admire the art collections within our own living room and enjoy the summer vibe nearby an exterior pool.









QUARANTINE CAVE by Shuaijiang Chen + Sihang Zeng + Jinfeng Wu

Two of our group members just had an unforgettable experience of forced isolation after going back to China due to the current situation.
It encourages us to think about how we comfortably survive in a disaster or crisis and brings us to the design of the Quarantine Cave.









23 CHEESECAKE AVE by Negin Nayeri + Pranay Sharma + Revathi Ganesh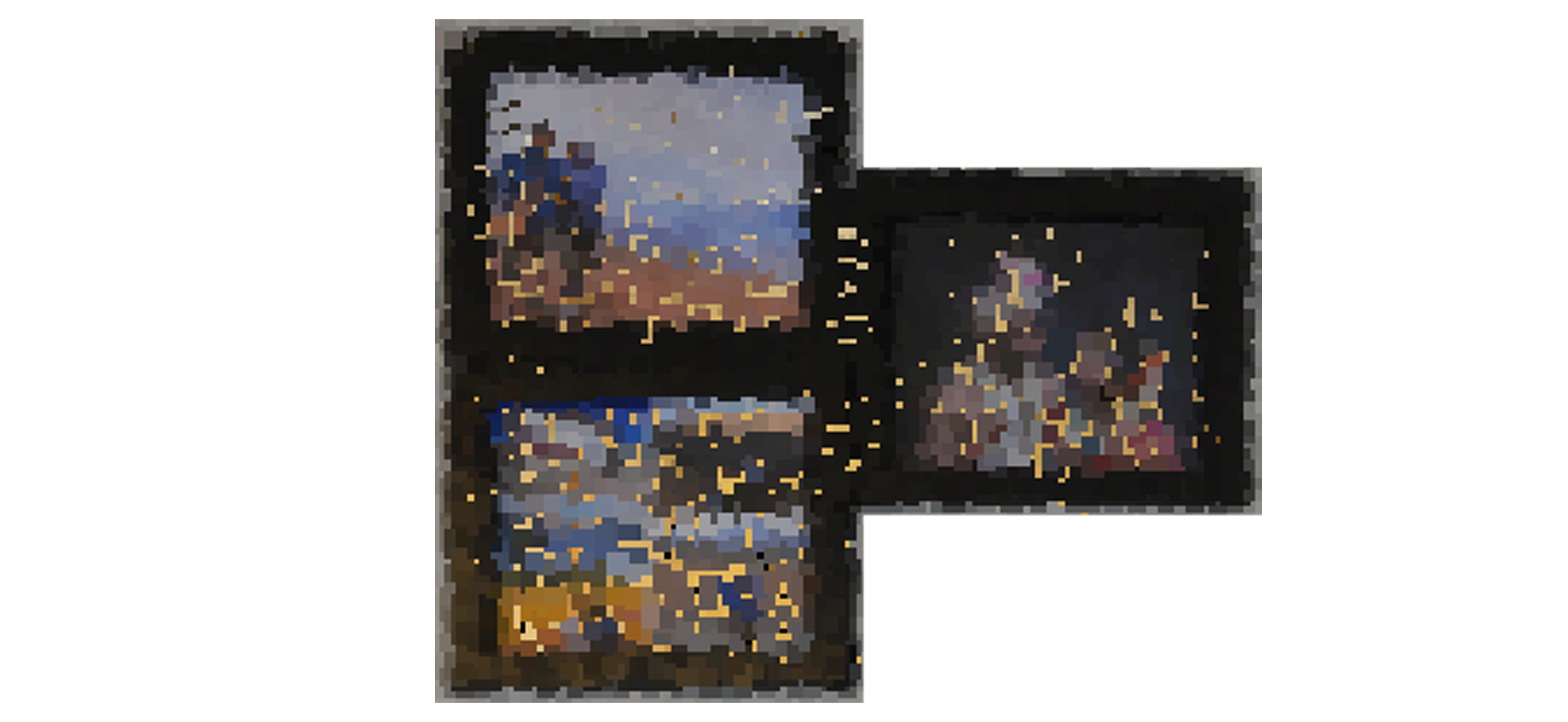 THE LIVING RUINED by Kristiana Burgi + Xavier Ramirez + Hideyo Kameda

Remnants from our personal living rooms transform into one, large living ruin. Objects from our daily activities in these personal spaces appear as ruins, displaced from their previous spaces.
The resulting drawing combines the estranged with the ordinary through multi-layered and multi-leveled arrangements.








THE WINDOW by Akash Ragde + Irem Uygur + Sangmi Lee

The quarantine has resulted in the window being our only lens to the 'physical' outside world, making it the focus of the living room.
Window is a two-sided interface of the public and private life.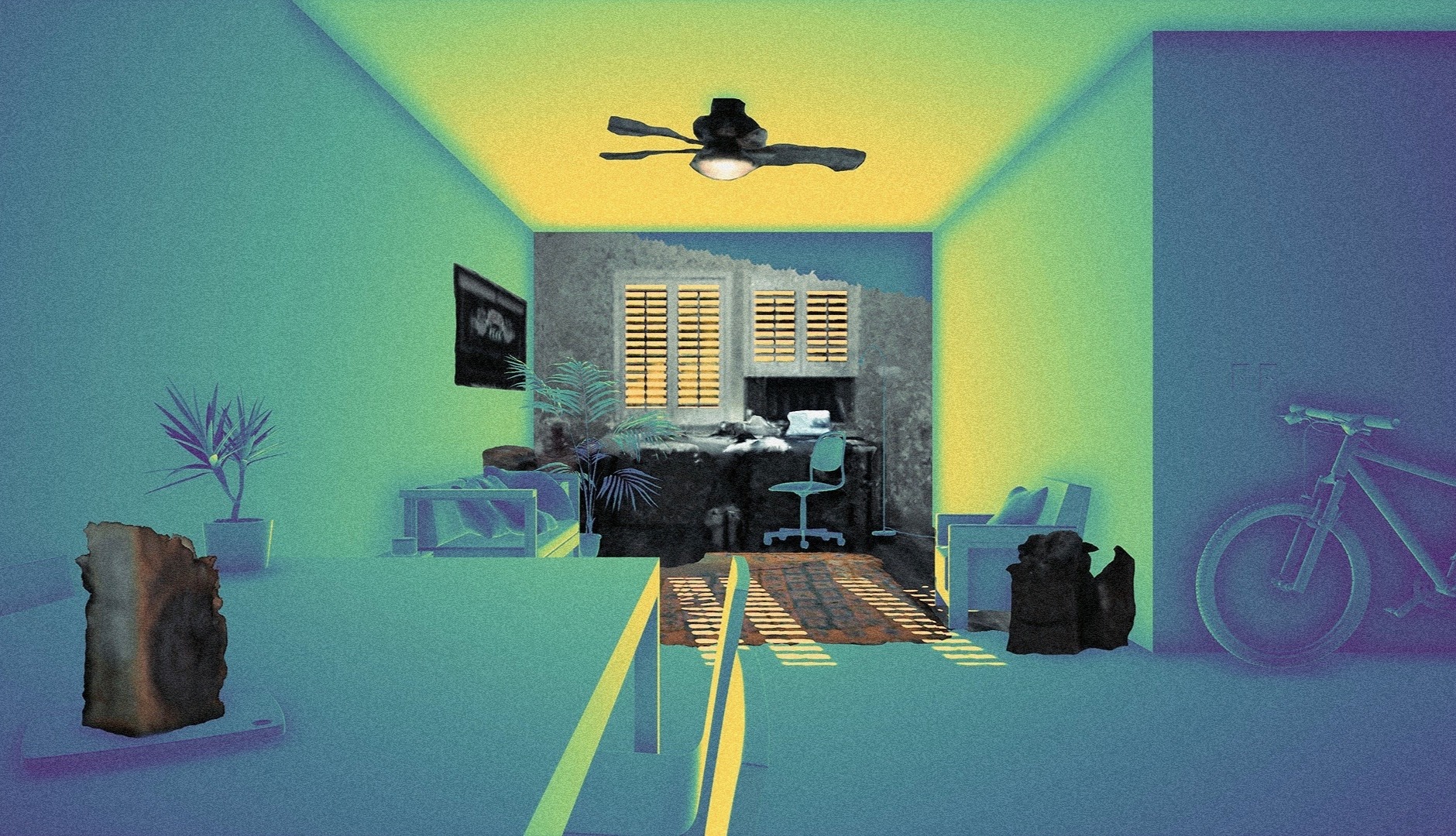 LIVING IN-BETWEEN by Ruohan Yang + Linyi Zhang + Xiyan Wang








COLLECTIVE INDIVIDUALISM by Alekya Malladi + Chinmayi Suri + Gesthimani Roumpani + Luis D Garcia

Responding to this new normal of our pandemic lifestyle, collective individualism imagines a new live-work space that lets us self-isolate and collaborate.
Four distinct living rooms (or corners), for four distinct owners within four walls, yet separated by four mere pieces of furniture. #safer@home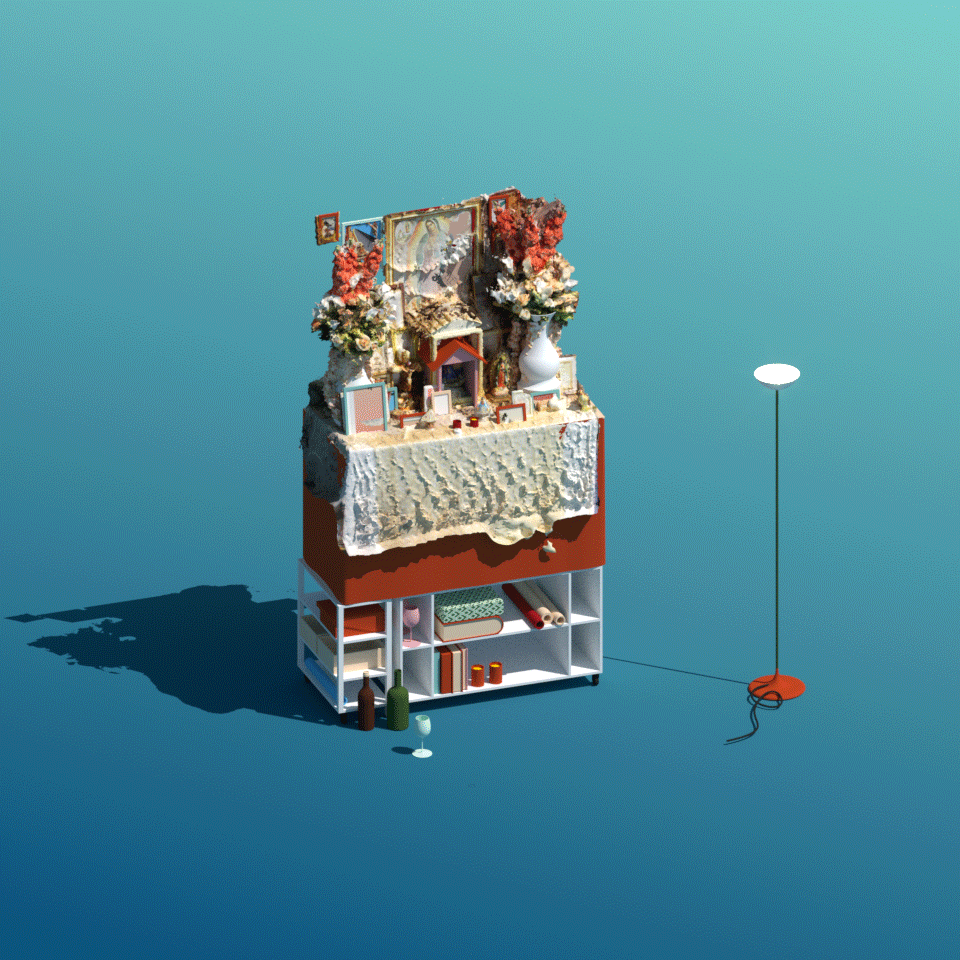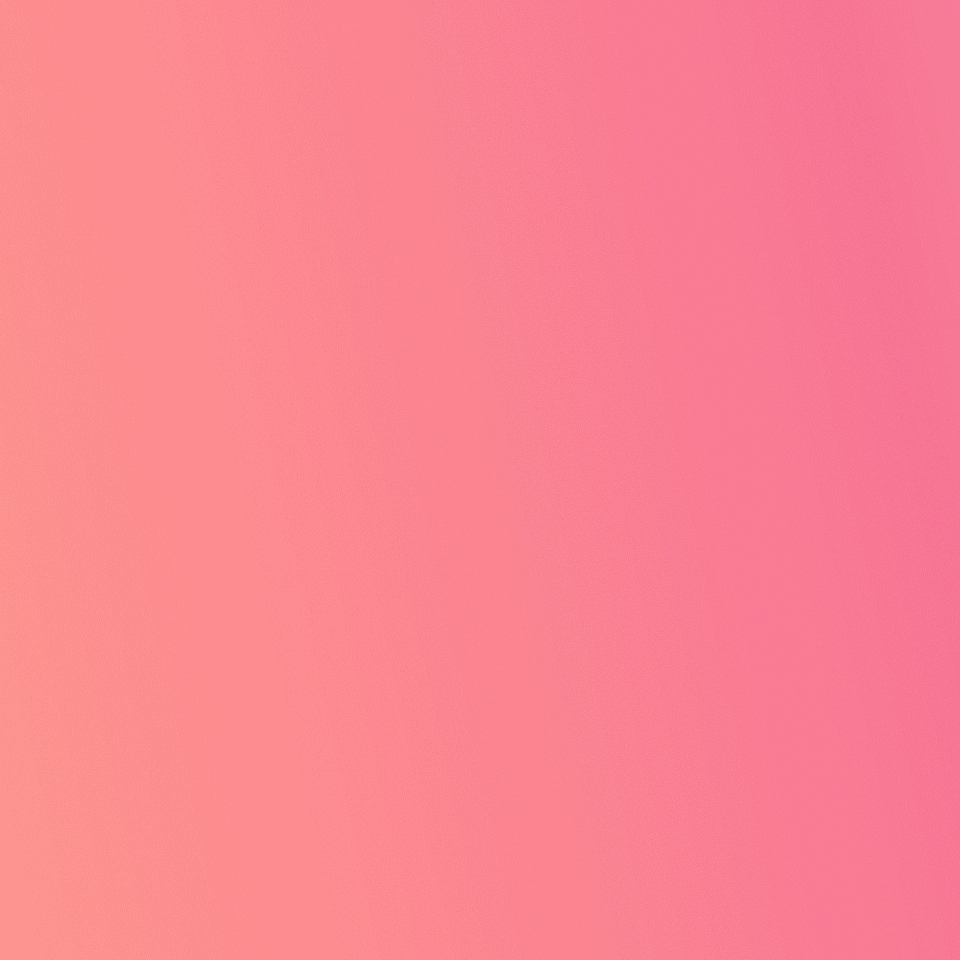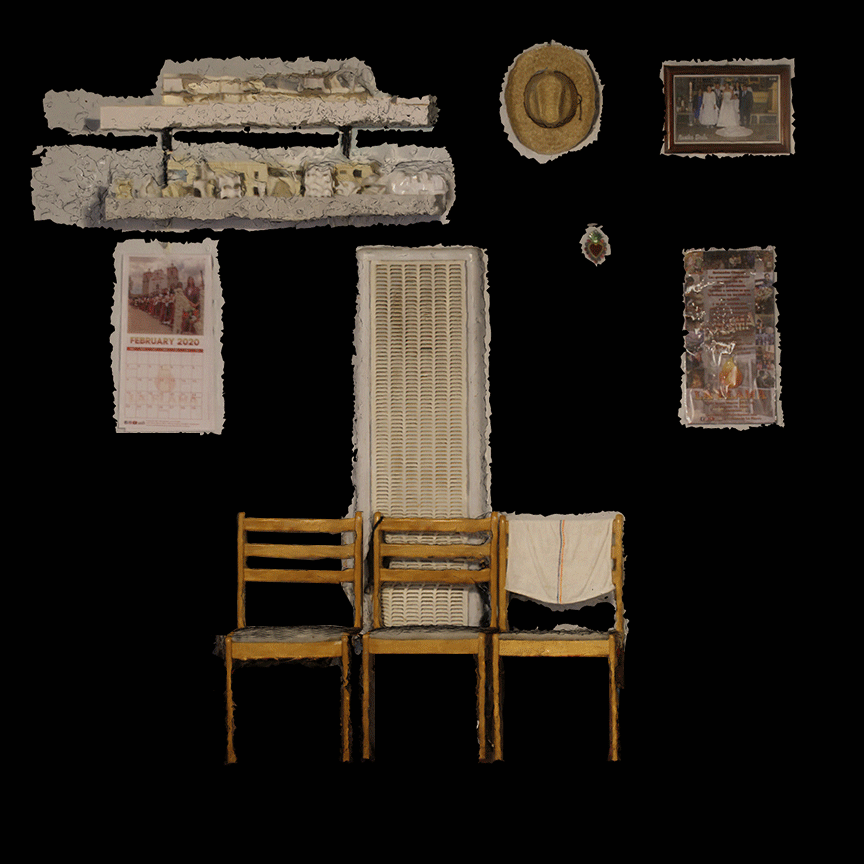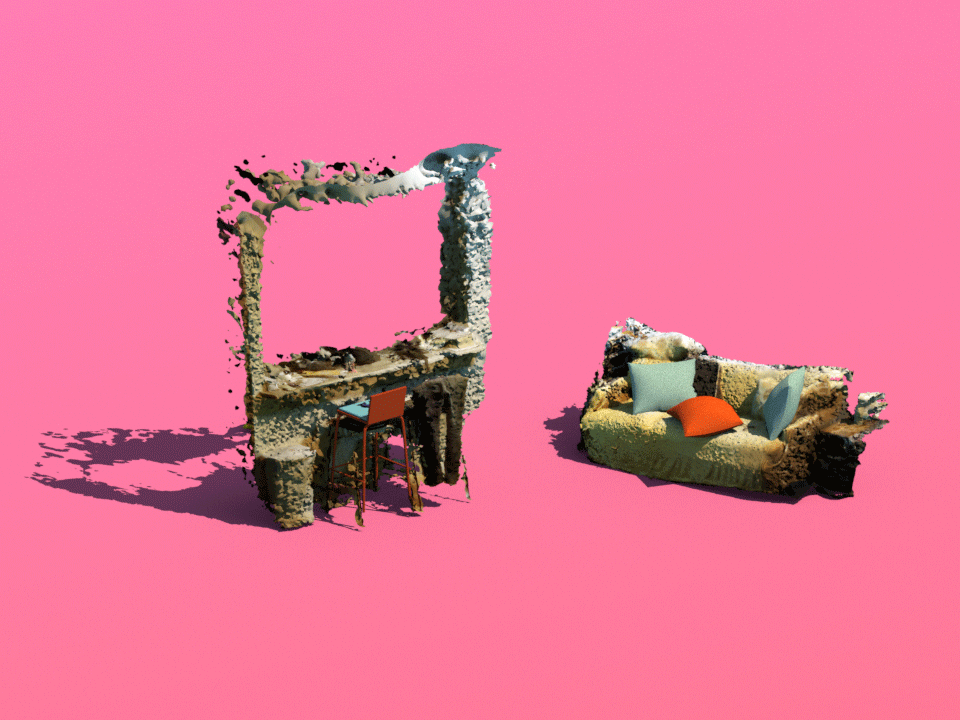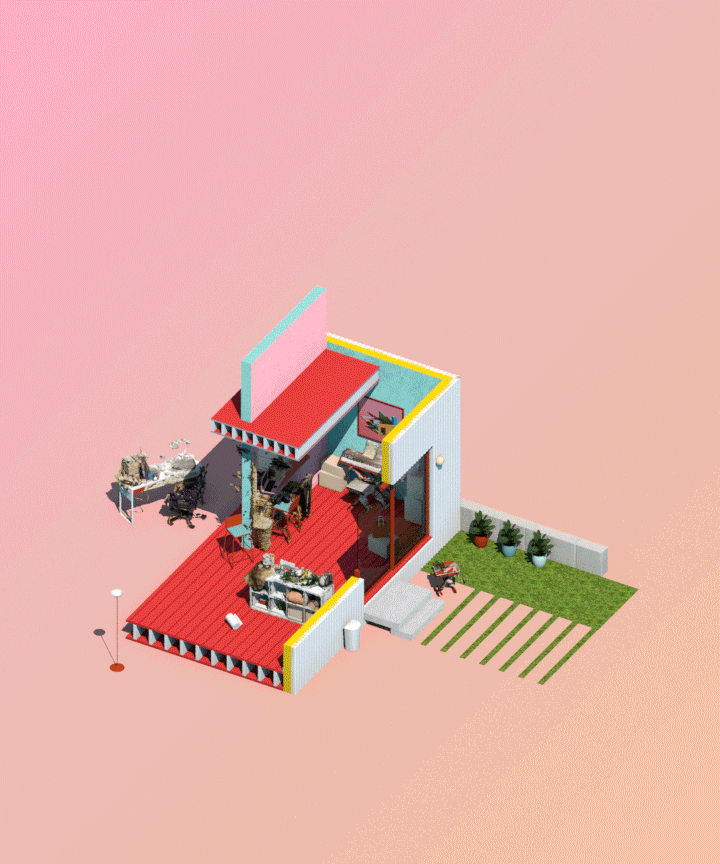 Students work by March I + II - UCLA A.UD - 2020 - Los Angeles